Within the countryside landscape of breathtaking beauty, right in the heart of of the characteristic hills bordering between Umbria and Tuscany, Relais Mastro Cinghiale is the ideal base from which to venture out and visit some of Italy's most beautiful cities. They are mainly picturesque medieval villages, cities of important cultural and artistic influence, museums, castles, monasteries, olive groves, vineyards where genuine tastes are waiting to be discovered.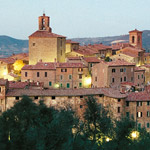 PANICALE
A short drive away, unless one prefers to walk, the medieval village of Borgo di Panicale is accessible via a small road surrounded by walnut and oak trees. Still to this day, the village has maintained both the architectural and structural characteristics which belong to its medieval origins. Perugino's splendid fresco can be admired here, while Teatro Caporali offers a wide selection of musical and theatrical programmes.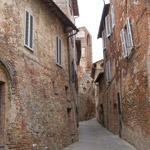 CITTÀ DELLA PIEVE
Rather austere and compact within red bricked walls, you will discover an elegant residential area to which the Cathedral adds substantial value with its paintings of the famous Renaissance painter Pietro Vannucci, more commonly known as "il Perugino", who was born in Città del Pieve. The famous painter, who was Raffaello's master, left behind several masterpieces in his city of birth, among which there is the spectacular fresco of the "Adoration of the Magi".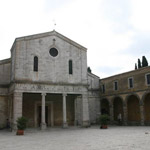 CHIUSI
An archaeological centre of great importance, Chiusi has gained worldwide fame for its beautiful Etruscan vestiges which surfaced throughout the entirety of this territory. Numerous archaeological digs have contributed to what is now in the Museo Archeologico Nazionale Etrusco, where these unique findings are displayed. Also deserving of a visit are the fascinating Etruscan tombs, and the so-called Labyrinth of King Porsenna, which consists of a path which passes through underground Etruscan tunnels which lie beneath the city of Chiusi, leading to a monumental cistern.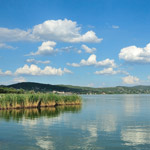 IL LAGO TRASIMENO
The park of Trasimeno is in one of the most humid and unique areas of Europe, important for the botanical, fish and fauna species of great naturalistic value present in the area. The sunsets can be admired from this spot of incontaminated nature where absolute tranquility reigns, and where one can experience the water.

There are 3 islands within the lake, 2 of which can be visited:

Isola Maggiore: the only one that is inhabited and to this day, still preserves the original characteristics of a village created by fishermen during the 5th Century BC. In 1211 St Francis of Assisi went there during Lent, today it is still possible to admire the chapel and the cliff where he stopped to pray.

Isola Polvese: the largest of the 3 islands. Attractions such as the Church of San Secondo, the Olivetano Monastery, the Church of San Giuliano and a 14th Century castle. The Piscina dei Porcinai, also known as Giardino delle Piante Acquatiche (garden of aquatic plants) is definitely worth a visit.

La Valle naturalistic oasis: represents the naturalistic heart of the Trasimeno. It is formed by shallow waters and cane thickets and is an important "pit stop" nesting area for thousands of migrating birds where there is an observatory open to the public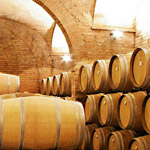 CORTONA AND CETONA to enjoy picturesque views
PIENZA AND MONTEPULCIANO to sample fine wine and premium cheese
SAN CASCIANO DEI BAGNI to relax in thermal waters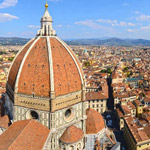 For a daily excursion it is possible to visit the most beautiful cities of central Italy comprising of locations rich with historical background dating back over a thousand years, some of which are: Perugia, Arezzo, Florence and Siena.
Recreational activities at a close proximity include walks in the countryside, horse riding, golf, water sports, paragliding, mountain biking, cookery lessons, traditional weaving and painting.
We look forward to assist you in planning tailor made excursions and activities.

"What an extraordinary experience! Our very special guests enjoyed everything about Relais Mastro Cinghiale in Paciano: from the warm welcoming of the owner, to the cozy and elegant atmosphere of every single corner of the Relais."
PAOLA NERI
Chief Operating Officer
Intercontinental Travel Company
"Ten of my family members and I stayed 10 days at this beautiful historic palace and it was the experience of a lifetime."
CHRISTY CUNNINGHAM ADAMS
Boston, USA